JOHN BLISS & CO.
SMALL BOX COMPASS
---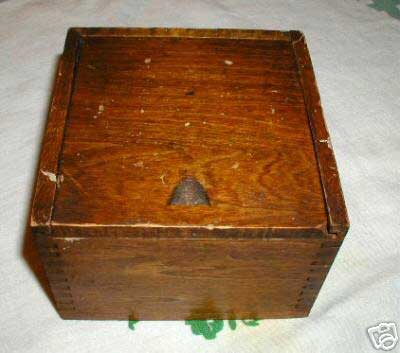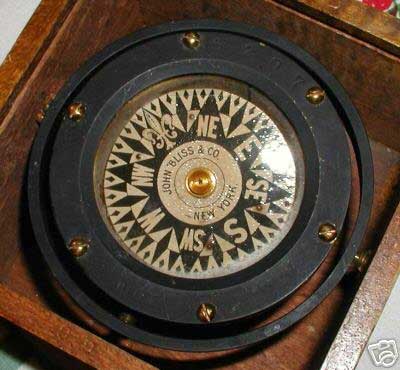 This is a small box compass for use in a small boat. It is liquid filled, but has no float on the card.
Diameter of card: 2"; of bowl: 3 1/4"; of gimbal ring: 3 3/4".
Box: 4 5/8" sq, 3 1/4" high. Bowl 2 1/8" high.
Dial: flat, divided to 1/2 pts, no degree marks. No float. Signed "John Bliss & Co. New York"
Brass bowl, liquid filled. Compass may have been reconditioned, brass screws are shiny and top of compass has nice flat black finish. Compass does not point North.
Box: original dovetailed wood with sliding top.
---
Text copyright Norman Bliss 2002
Pictures by Kathy L. Mangold, used by permission.
Page created 6/8/06
Modified 12/13/11